The OppoF3 Plus is the best selfie centric smartphone we have tested so far, and it also has a really good rear camera as well
Oppo F3 Plus Rating


74

100

100
Our Verdict
The Oppo F3 Plus is the best selfie-centric smartphone we have tested so far. It performs well, has decent battery life, but a larger footprint may not suit everyone.
http://www.digit.in/blockarticledetailad/1
PROS
Best Selfie camera
Good rear camera
Dependable battery life
Reliable performance
CONS
Still running on Android 6.0
Pricing is a bit steep
Oppo F3 Plus: Detailed Review
Selfies may have been termed a psychological disorder by scientists, but it's definitely a trend that sells. Argue as much as you want to, but duckfaces and pouts have won. And after some years spent as gimmicks, they're now fuelling innovation. The newest innovation in the world of selfies is the dual camera setup. We recently saw Vivo offering two sensors on the V5 Plus and now Oppo F3 Plus has something similar, claiming to be the "Selfie expert". In this review we will test the claims Oppo is making and also find out if the phone is good for anything other than selfies.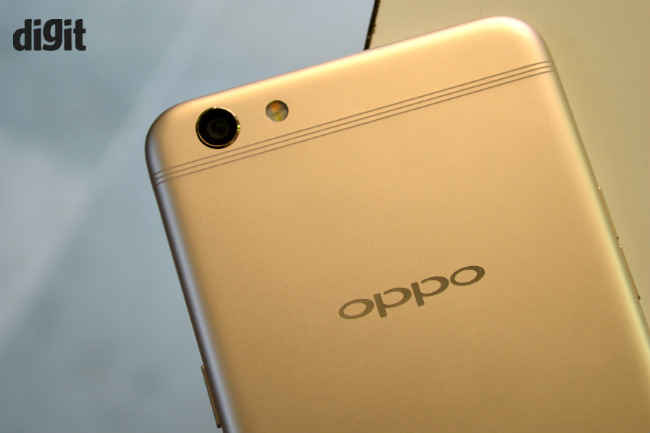 http://phando.com/media/watch/58e6302c983d3?&output=embed
Front Camera: A group selfie

Oppo's surveys say people like to take selfies with friends and families. Hence, the Oppo F3 plus not only gets a 16MP camera for solo shots, but a 8MP wide angle camera for group photos or "groupfies", as they are called. However, having two cameras allows the F3 Plus to shoot "bokeh" selfies in the beauty mode. This essentially lets users takes selfies with a blur effect in the background.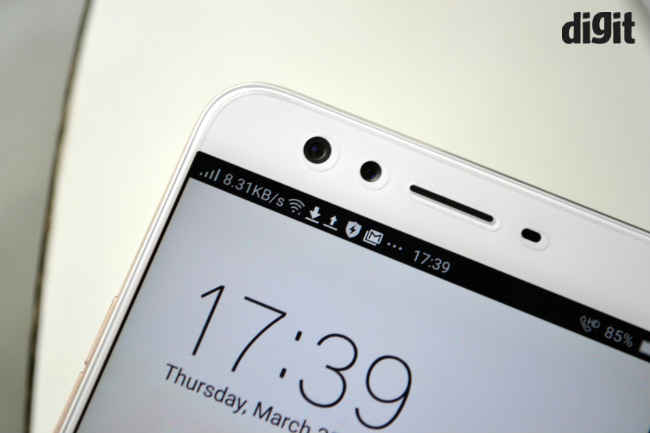 This is not the first time we have seen two cameras on the front. In fact, Oppo's sister concern, Vivo did the same with the V5 Plus, but on that phone you couldn't use any one camera at a time. Whereas on the Oppo F3 Plus, the secondary 8MP wide angle front camera can be used separately for taking group photos, while also adding a Bokeh feature when needed.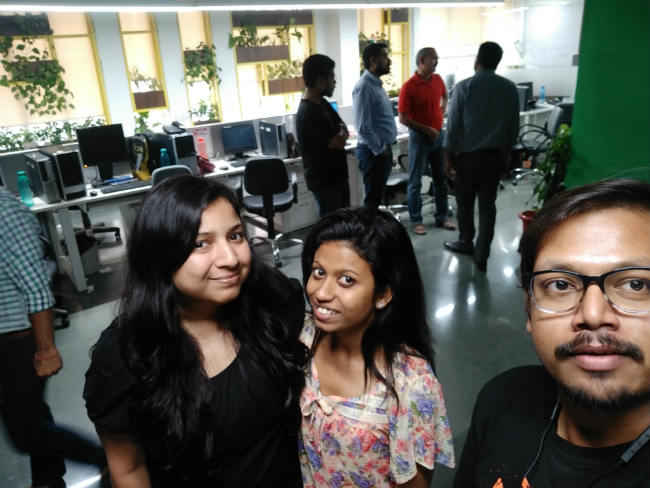 Normal selfie mode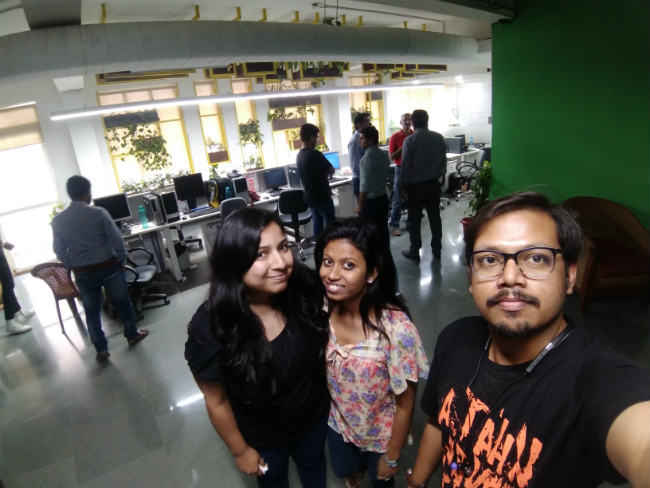 Group selfie mode
Images taken by the 16MP front camera are quite good and definitely amongst the best in the market. It captures most of the details without introducing a lot of noise. Colour saturation is decent and reasonably consistent across varied light situations, but images lose details steadily as you move to low light situations. Yet, they images remain usable enough to be shared on social media. Selfie lovers would be happy to know that while the phone does not have a dedicated flash, Oppo has implemented something similar to Apple's retina flash, brightening the display to compensate.
Image quality of the 8MP groupfie camera is expectedly lower than the 16MP sensor. There is visible noise in almost all light settings contributing to the loss of details in the images. We also observed that both cameras have a tendency to under saturate colours at times and the software softens photos removing skin blemishes even in normal mode.
Rear camera: The real camera

Oppo might be touting this phone as the selfie expert, but it's photography strengths extend to the rear camera as well. The 16MP Sony IMX398 sensor at the back has the capability to shoot some really nice images in almost all lighting conditions. Images taken by the rear camera look sharp, with well-balanced colours and some visible noise. However, image quality deteriorates in low light situations drastically losing details due to heavy noise. Still, low light capabilities come close to the OnePlus 3 and surpass that of the similarly priced Apple iPhone SE, which is quite an achievement.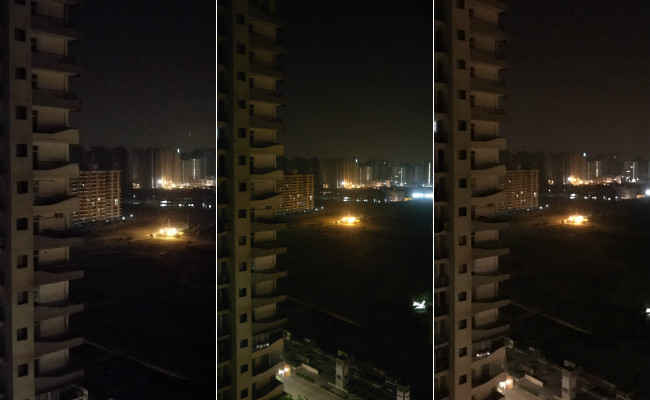 (L-R) Oppo F3 Plus, OnePlus 3, Apple iPhone SE (Images have been resized to fit)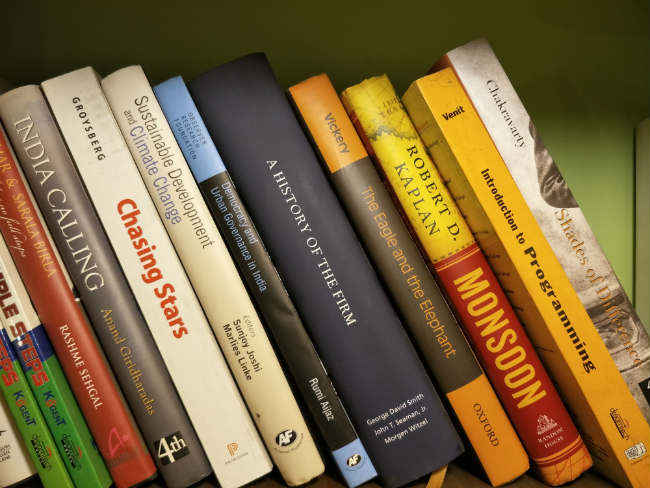 There are tons of settings, filters and modes in the camera app. Moreover, the camera can shoot good videos in 4K. It has fast autofocus and the software tends to shift focus seamlessly from subject to subject, making the whole video seem natural. 
Build and Design: If ain't broken, don't fix it

The large all metal phone, with its "six string" antenna lines, reminds me of the Oppo R9s Plus, which unfortunately never came to India. The Oppo F3 Plus has the same design, form factor, thickness (7.4mm) and weight as the R9s Plus. Even the SoC remains the same, but I'll come to that later. It all looks good, but isn't a new design. In fact, there's nothing majorly new about this design and it looks like a majority of devices currently available in the market. The larger screen size makes it different, but that is pretty much it.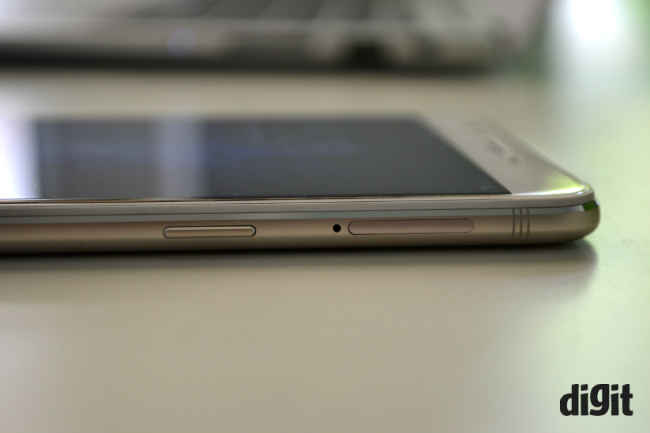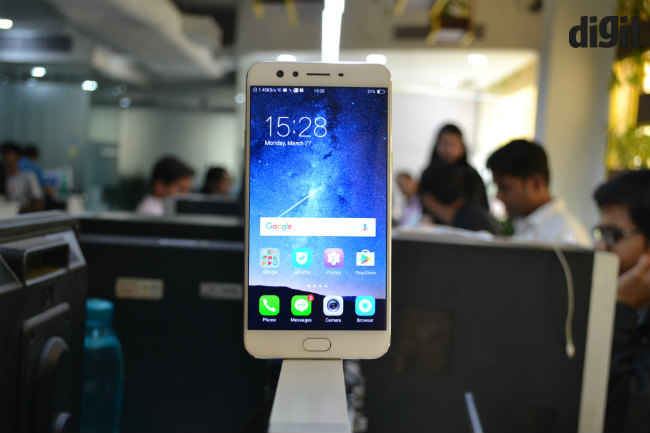 Aesthetics aside, the phone feels premium and well put together. The slightly rounded edges merge into the 2.5D curved glass display, creating a seamless exterior. The build quality is at par with similarly priced devices like the OnePlus 3T and Samsung Galaxy C9 Pro. The two physical keys offer good tactility and are easier to reach, even with the larger footprint. We only have two qualms with the design – one is the single speaker that is easily muffled in landscape mode. The second is the exclusion of the more future ready and convenient USB Type-C port.
Display and UI: Good and functional 

The large 6-inch display is a delight to watch videos on. It has 1080p resolution which does the job well, but with a large screen and a 30K price tag, we expected the phone to offer a 2K resolution. Anyway, colour saturation is really good and the display is adequately bright to be used outside under direct sunlight. Touch response is smooth and thinner bezels means it is easier to reach the extreme corners of the display with little effort. We recorded max luminescence of 827 lux at the centre of the display, which is amongst the brightest today. Moreover, auto-brightness is very well done, meaning you don't have to squint when using the phone in sunlight.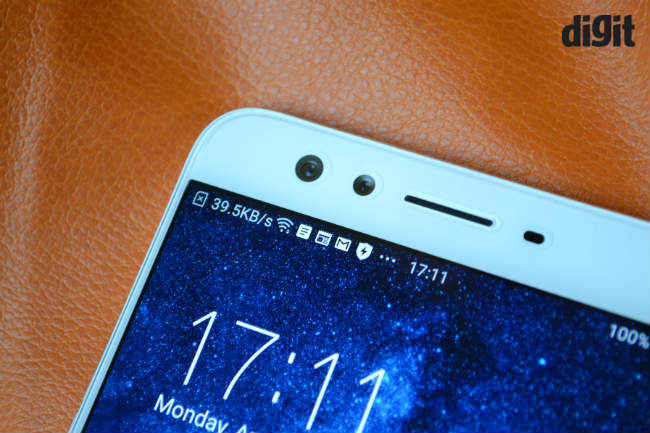 Underneath the display lies the non-tactile fingerprint sensor-cum-home button that is always on. This means you don't have to switch the display on to unlock the phone. The UI remains unchanged from what we saw on the Oppo F1 Plus. It is vibrant with colourful default icons and some features sprinkled here and there. For example, the lock screen magazine is definitely one of our favorite features, which cycles through high-res images on the lock screen, keeping things interesting. You also get a theme store, email client, browser and other pre-loaded apps, but you can always use the suite of Google apps, which are all tucked into a neat folder on the home screen.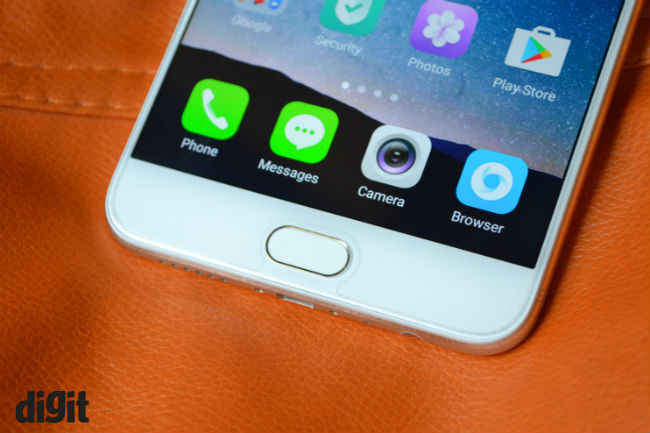 Oppo has changed most of the paint scheme, menu systems and added a few gestures. All in all ColorOS remains fairly smooth and functional, although we are a little disappointed to see a two-year-old operating system (Android 6.0 Marshmallow) still being used on a phone. Especially one that costs this much.
Performance: The difference maker

We have encountered many phones in recent times that offer good selfie cameras, but don't have the performance to really be categorised as good phones. The F3 Plus however does not have any of these constraints. In fact, it is one of the fastest selfie centric phones we have used. The device is powered by a Qualcomm Snapdragon 653 SoC, that we recently used on the Samsung C9 Pro as well. This amply powered octa-core SoC is clubbed with 4GB of RAM which keeps things humming without any issues.
Be it simple apps like Facebook, Chrome, Youtube or heavier gaming titles like Asphalt 8 or Marvel's Contest of Champions, the device did not show any signs of stutters. Although, we did encounter minor lags while switching between multiple apps and loading games. Still, the performance is not bad, and the OnePlus 3T is still the better performer.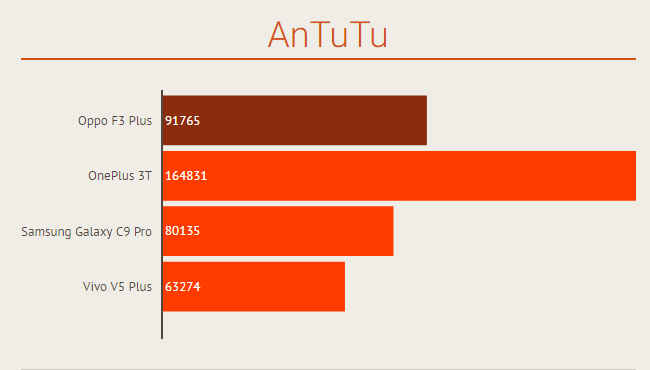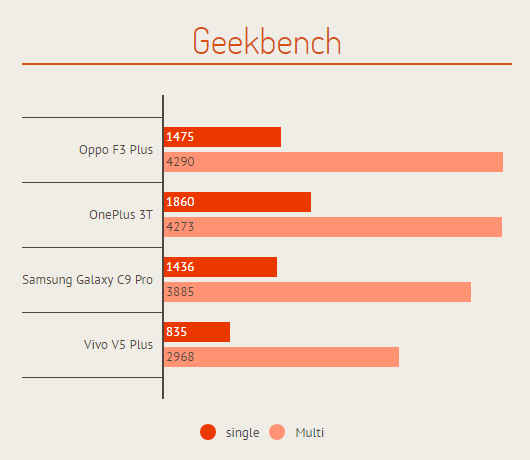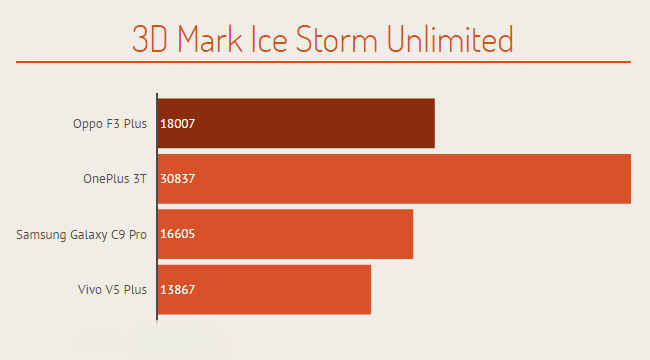 Heavier tasks push the temperatures to 40 degree celcius very easily, but it doesn't go beyond that. Moreover, heat dissipation through the metal back is efficient and the device cools down quickly once you switch to less processor intensive tasks.
Battery Life: Goes beyond the day

While the Gionee A1 came with the promise of a better selfie camera and dependable battery life, the Oppo F3 plus is actually the one that stays true to that promise. The phone holds a 4000mAh battery that can provide 24 hours of usage and then some, presumably because of a well optimised system. 
We tested the phone with 40 minutes of calling, one hour playing Pokemon GO, 30 minutes of navigation, almost two hours of music playback and a lot of browsing on Facebook and Instagram in a single day. To add the cherry on top, we were using both the cameras quite often.
While the F3 Plus has is frugal in terms of battery consumption, it charges to 60% in less than 30 minutes with Oppo's proprietary VOOC charger, which comes in the box. However, the rate of charge drops after that and the F3 Plus takes just over an hour to charge completely. The power brick is definitely one of the largest we have seen, but at the end of the day it gets the job done quickly.
Bottomline

There's a simple conclusion to this story. The Oppo F3 Plus has achieved the goal it set out for. Even with its shortcomings, it is the best selfie centric camera phone we have tested so far. In addition, the rear camera is one of the best in the 30K segment, as is the battery life. It's reliable in terms of performance and even though the display is not 2K, it's likeable. We only wish that the phone had Android 7.0 Nougat on-board and priced lesser. Let's hope Oppo can make that happen in times to come. 
So, if you are looking for a big screen phone with selfie capabilities, this is definitely the best choice, even better than the Samsung Galaxy C9 Pro in many ways. Although, if you just want a good overall phone and don't care about a bigger display, or selfies, the OnePlus 3T is still around.
Oppo F3 Plus Price In India Starts From Rs. 30500
The best price of Oppo F3 Plus is
Rs.30500 on Amazon
,
which is 2% less than the cost of
Oppo F3 Plus on Flipkart
(Rs. 30990)
.
This phone is available in 64 GB storage variants.
Oppo F3 Plus is available in Black, Gold colours across various online stores in India.
Shop
Stock/Delivery time
Price
Link to Buy

Available
In Stock
30500/-
Free Shipping
All prices in the above table are in Indian Rupees.
The latest price of Oppo F3 Plus was obtained on 11th April 2017, 14:20:04
The Oppo F3 Plus is available on Amazon
Flipkart
.
Buy Oppo F3 Plus online in India for the lowest price.
You can also avail the options of Cash on Delivery (COD) and EMI on purchase of this product. Oppo F3 Plus is available in Black, Gold across various online stores in India.
X

Available
In Stock
30990/-
Free Shipping
All prices in the above table are in Indian Rupees.
The latest price of Oppo F3 Plus was obtained on 11th April 2017, 14:20:03
The Oppo F3 Plus is available on Amazon
Flipkart
.
Buy Oppo F3 Plus online in India for the lowest price.
You can also avail the options of Cash on Delivery (COD) and EMI on purchase of this product. Oppo F3 Plus is available in Black, Gold across various online stores in India.
X
<!–
–><!–
–><!–
–>
Source link